School Ethos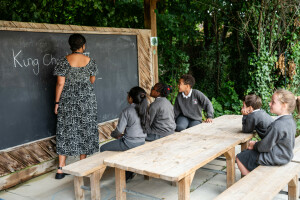 At Whiteknights Primary School we will nurture each individual and help them to grow in greatness. We aim to provide outstanding educational opportunities that develop happy, confident pupils who have the skills to be successful lifelong learners, and are able to fulfil their ambitions.
We will do this by:
Maintaining a focus on attaining high standards at the heart of all that we do.
Providing pupils with quality experiences and opportunities.
Providing outstanding leadership, including governance.