Pupil Premium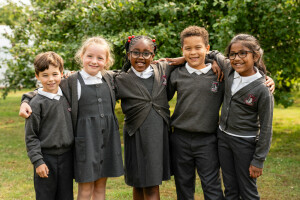 For the current academic year, Whiteknights Primary School will receive £112,035 to support disadvantaged pupils.
We spend our finances on initiatives which give pupils the best possible chance to make good progress at school. The money is supporting booster classes, before and after school clubs, school visits (including residential trips), swimming, holiday activities for vulnerable families and ensuring that Learning Support Assistants (LSAs) are on hand in every class to support learning. We review our strategy for using the pupil premium funding at the beginning of each academic year.
If you have any questions about the Pupil Premium or about Free School Meals (FSM) and whether your child is eligible, please use the Contact Us page or ask in the school office.
Read the summary of how we spent our Pupil Premium funds in 2022-2023 and how we intend to spend our Pupil Premium funds in 2023-2024 below.