Parents Association and Events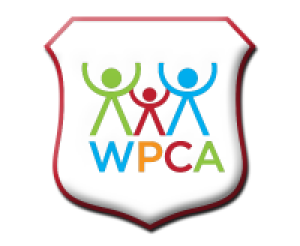 The Whiteknights Parent and Community Association (WPCA) is run by parent volunteers and supported by the teachers and staff within the school.
The main purpose of the association is to advance the education of pupils in the school by:
Developing effective relationships between the staff, parents, and others associated with the school.
Engaging in activities and providing facilities or equipment that support the school and the development of the pupils within the school.
The WPCA run events and initiatives to raise money for the school, but our main aim is to achieve a balance between raising funds and making memories for our young knights.
Stay in Touch
Whiteknights Parent Community Association
Registered charity number 1114018
The WPCA is a 'Parent Staff Association', this means that every parent, guardian, or carer of any pupil currently attending the school and any staff currently employed by the school are automatically members of the association.
We have many active members who take on different roles and responsibilities within the association. Some of our volunteers lead on the arrangements for our events and initiatives, whilst others choose to dip in and out, helping where they can.  In 2022/2023 we appointed our first 'year group representatives' to help provide more points of contact between parent/carers and the WPCA, strengthening our links and communications across the school.
We are always on the look-out for new volunteers so if you would like to get involved then please get in touch.
The Association is governed by the Committee which consists of the following members:
Chair:
 Sarah Sesay
Treasurer:
Anne-Marie Van Dodeweerd
Secretary:
Rosalyn Lane Heath
Project Leads:

Kirsty Withers 

Stacey Dudman

Keith Yabsley
The main events we organise are the school discos, the Christmas Fair and annual Summer Fair, which usually runs alongside sports day.
Other initiatives we are responsible for include, but are not limited to -
A secondhand uniform shop
Twice as Nice Pre-loved Uniform Shop 
This shop raises an average of £50 per month, whilst offering a more affordable option for families to source uniform and encouraging recycling and reuse.
Christmas initiatives
At Christmas time we organise Christmas Cards designed by the students, class tea towels for Foundation Years and KS1. We also run a very popular Christmas decoration competition.
EasyFundraising
We are registered with EasyFundraising which donates money to the WPCA when people activate donations with their online shopping. This referral link can be used if you would like to sign up to donate https://www.easyfundraising.org.uk/panel/?userLoggedIn
Bag2School
We arrange regular Bag2School donations whereby we collect unwanted, pre-loved clothing items and other permitted home textile items.
We also plan other fundraising events throughout the year including pop-up sales, such as tuck shops and ice pop sales - any profits raised from these events are invested back into the school.
One of our most recent projects in 2022-2023 included upgrading the pond area at the school and purchasing new play equipment for the children in Early Years and KS2. 
Our next focus is to fund:
A track for the school field that the children can use with their bikes and scooters, encouraging more movement and making the most out of the area all through-out the year.
Leasing mini-buses which will provide greater opportunities for the children to travel off-site for educational and sporting events, whilst also reducing the cost of transportation for school trips.
We will also consider other smaller investments and initiatives depending on what is needed. If you have any ideas of what we could support, please get in touch to let us know.
Below is a small gallery of some of the improvements we have helped funded around the school.
This is what some of our volunteers have to say...
"I love coming up with new ideas to enhance the children's experience of school as well as helping to raise money."
"To contribute, even in a small way, to enhance our children's experiences at school."
"Even a few hours here and there can make a big difference, and it's really rewarding to see how much enjoyment the Whiteknights children get from WPCA events!"
"I enjoy being part of the team arranging events and fundraising for the school."
"I joined the WPCA when my daughter started Reception. Seeing the children enjoy the activities and events organised by the WPCA makes every contribution worthwhile."