Celebrating National Libraries Week
29th September 2023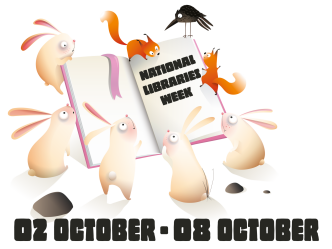 We take immense pride in our school library, and our students eagerly embrace the opportunity to visit, borrow, and return books. Their dedication to returning books on time is commendable, and in cases where they forget their books on their designated day, Mrs. Lee does her best to accommodate them promptly. Waiting for two weeks to get a new book can feel like an eternity!
Every class, ranging from Reception to Year 6, frequents the library at least once every two weeks. Mrs. Lee provides invaluable assistance during these visits, supporting students from Year 1 to Year 6. For our Reception students, we have a charming system in place where our Year 6 librarians accompany them to the library during lunch hours. The librarians guide a small group, helping them borrow and return books, and even reading to them before they return to their classes.
Last year, our library saw over 6,000 book loans to students, with some clear favorites among our collections:
Key Stage 2 students were captivated by footballer biographies. 
The enchanting tales of Daisy Meadows' Rainbow Fairies were beloved by both Key Stage 1 and 2 students. 
The magical world of Harry Potter continued to enthrall students in Key Stage 2.
Minecraft and Pokemon books found a dedicated readership across all Key Stages. 
Our Key Stage 1 students showed great interest in dinosaur books.
Anthony Horowitz novels held a special place in the hearts of Key Stage 2 students.
Maintaining our diverse collection can be costly, which is why we encourage students to return existing loans before they check out new books. In line with the principles of a public library, we kindly request a small donation in the event that books are not returned, which helps us replace lost or damaged items. We believe this approach instills a sense of responsibility in our students regarding the care and return of school resources.
Our school families are a tremendous support to the library and our school in general. They generously donate books, enriching the resources available throughout the school. Mrs. Lee always welcomes a bag of books with open arms!
We actively participate in World Book Day, and Mrs. Lee organizes a Book Fair during the week following World Book Day, allowing students to use their £1 tokens. We are constantly astounded by the support we receive from our families during the Book Fair. Last year, parents spent over £1300, providing us with £800 to replenish our book stocks across the school. Your unwavering support is truly appreciated and helps foster a deep love for reading among our students.
Did you know?
Our school maintains a strong connection with the Lower Earley Library. Each year, every year group enjoys an annual visit to the library, complete with a guided tour led by the librarian. During these visits, students engage in enriching discussions about books related to their current studies. Additionally, our Nursery Class has the privilege of a special storytime visit from the Early Years Librarian, who reads captivating stories and interacts with our youngest learners.
We have included a little poster below, a helpful guide on how to choose a book. 
On this National Libraries week, we encourage you to visit your local library and discover the world of books!
Without Libraries what have we? We have no past and no future!