Shining the Spotlight on our school Librarian, Mrs Lee
5th October 2023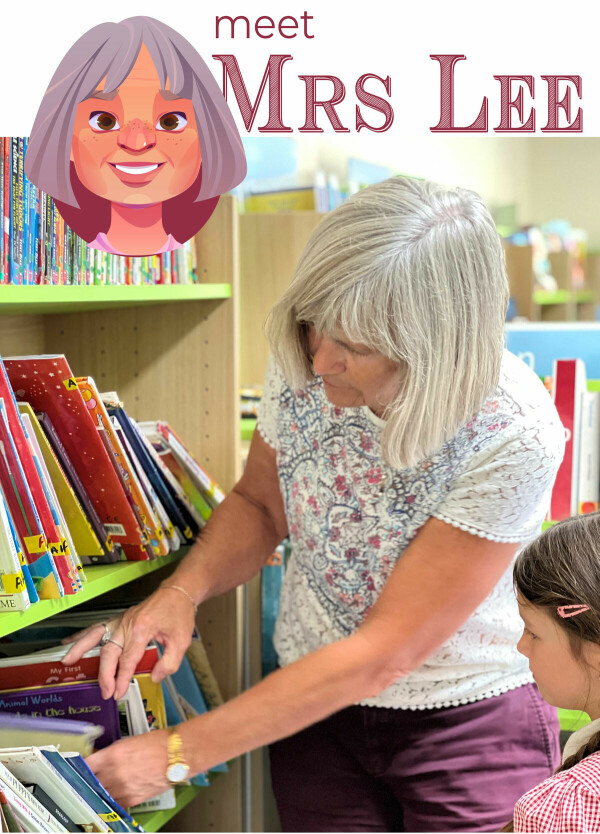 Mrs Lee, our esteemed school librarian, has shared a remarkable journey with our school spanning over three decades. Her connection to Whiteknights began as a devoted 'reading mum' when her son was in a buggy  – and he is now 33 and a dad himself! All her children have graced the halls of Whiteknights, and she was invited to join as a teaching assistant when her youngest son started school.
Mrs. Lee's passion for books has been a constant thread in her life. In 1994, when our school library was established, she played a pivotal role in cataloging all the books. Over time, her responsibilities expanded to include the care and maintenance of the library. Mrs Lee diligently ensures that all our students make regular visits to the library, and she receives invaluable assistance from our team of Year 6 librarians.
One of her endearing missions is to remember the names of each child who steps into the library, a task that can sometimes be quite the challenge. However, the children wholeheartedly engage in this delightful game with her, adding to the warmth of our library. It's a heart-warming sight when Mrs Lee makes her appearance on library day and the children's faces light up with excitement as they embark on their reading adventure to the library.